About Us
LearnToBlog.com is made up of two serial entrepreneurs, Matt Wolfe and Bradley Will. Both founders have long histories of building successful online businesses as well as creating what some would consider authority blogs.
In 2013, Matt and Bradley teamed up to combine their complementary skill sets in to LearnToBlog.com.
LearnToBlog.com was built to be the ultimate educational resource for bloggers and anyone interested in becoming a blogger. It combines the communities built by Matt and by Bradley over the last 5+ years from Matt's WordPress Classroom course and Bradley's Free Blog Factory system. The two communities were such a perfect fit that it only seemed natural to combine efforts and build something so much bigger than the individual parts.
LearnToBlog prides itself on bringing only the highest quality training material from some of the most sought after experts in to its community. Trusted authorities from around the blogging world line up to be a part of LearnToBlog.
Matt Wolfe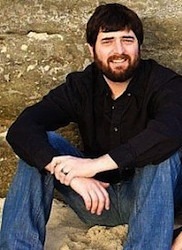 Matt is an online entrepreneur. Over the years Matt built one of the largest training communities on the internet related to WordPress. The WordPress Classroom grew to over 5,000 members in its 4 years online and helped over 35,000 people get their first blogs online.
From his experience with The WordPress Classroom, Matt built his blog at Business & Blogs which quickly grew to an authority blog on the topic of building online businesses.
In 2012, Matt released his first book, entitled WordPress Revealed, on Wolfe Empire publishing. His marketing knowledge and loyal followers quickly took that book to a #1 best seller on Amazon.
More of Matt's story can be read on his personal blog, MattWolfe.net.
Bradley Will
Bradley ventured into the world of blogging and online marketing in late 2008. Learning the tools quickly and with an extensive background in marketing, he built a coaching and consulting business, serving a wide spectrum of clients–including millionaires, celebrities, five-star restaurants mobile applications and startups.
Bradley created two blogs that have been recognized as a top onlineresource for entrepreneurs. His work has opened many doors for him including speaking appearances, newspaper articles and an appearance on the entrepreneurial TV show The Rise To The Top.
In March of 2009, Bradley was the visionary behind a project called the Go-Giver Tour where in collaboration with NY Times bestselling author Bob Burg and Ford Motors, he led nine entrepreneurs on a cross-country journey influencing thousands with principals encompassed in the book The Go-Giver. The story landed Bradley in the book Go-Givers Sell More by Bob Burg and John David Mann.
Bradley the founder of FreeBlogFactory.com, a blog building application with over 4,000 customers and a subscriber base of 35,000 and growing.
More of Bradley's story can be read on his personal blog at BradleyWill.com.